Speakers at Epic Healthcare
Our team consists of Wellness Consultants who are passionate about educating the community on the benefits of a healthy lifestyle. As members of the prestigious national Non-Profit Organization, the Foundation for Wellness Professionals, we provide free wellness programs for the community.
Our purpose is to help as many people as possible get out of pain and live healthier, happier, longer lives. We are considered authorities on over 56 topics related to health, wellness, and stress relief because of the amount of study we have performed and the number of patients our office has effectively treated.
Our workshops are fun, educational, and inspiring, and add incredible benefit to any professional or recreational environment, including corporate groups, schools, churches, small businesses, fitness centers, and non-profit organizations.
Topics include:

Health & Stress
Women's Health
Balancing Hormones Naturally
Injury Prevention
Corporate Wellness
Regenerative Medicine
Neuropathy
To request a speaker, please fill out the form. Our event coordinator will work with you to match the right speaker and right topic for your event.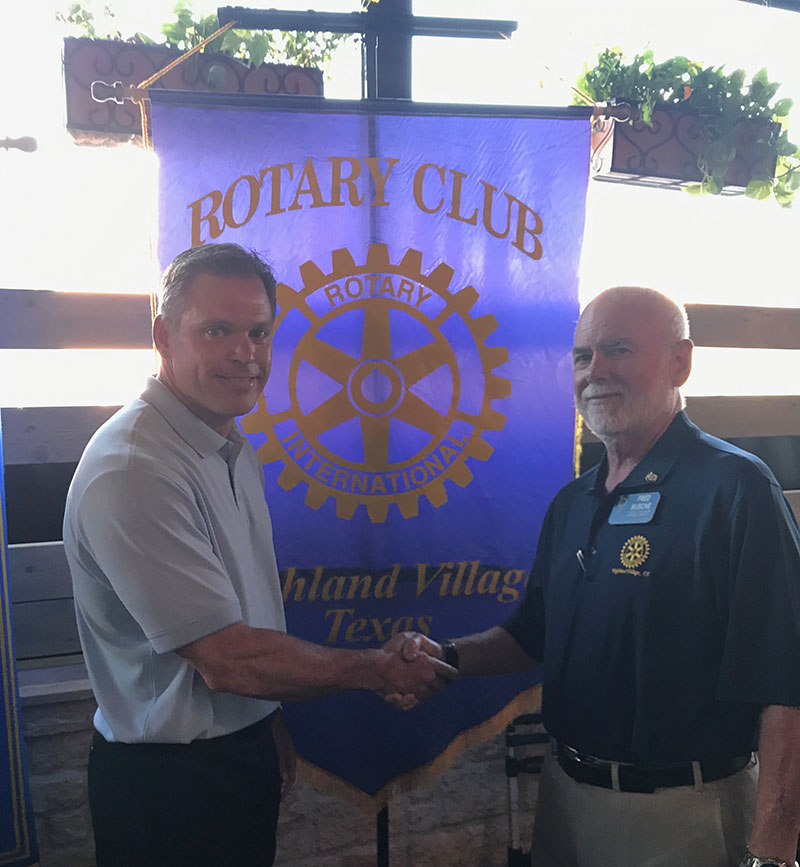 Dr. Wayne Starin, distinguished member of the Foundation for Wellness Professionals, speaks on health and stress at Highland Village Rotary Club.
July 13, 2017