Joint Rejuvenation
Joint Rejuvenation Therapy is an advanced, non-surgical treatment protocol and is one of the MOST EFFECTIVE treatments to help facilitate the body to heal and support the healing of tendon injuries, ligament damage, degenerative joint disease "bone on bone" and osteoarthritis.
Common areas treated:
Knees
Hips
Shoulders

Thumb arthritis 

Low backs
Elbows
Wrists
Ankles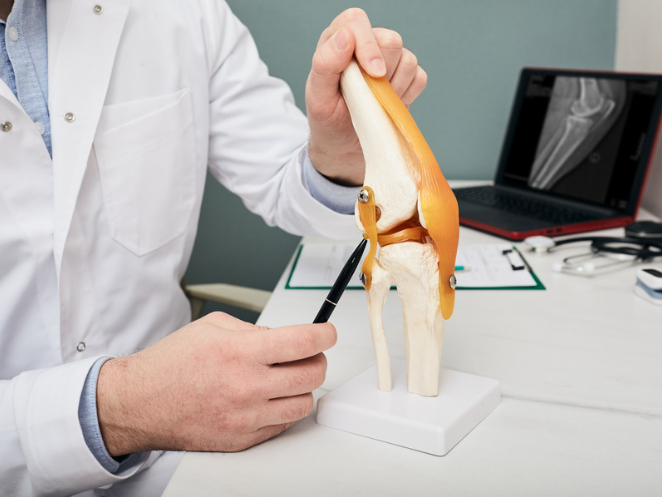 A safe, effective, and natural way to stimulate your body's ability to heal and repair damage.
Treatment Options:
At Epic Healthcare, we look forward to providing our community with the highest quality of healthcare with cutting-edge technology. Our team has helped many of our patients heal partial tears, tendinosis, sprains, lateral and medial epicondylitis, plantar fasciitis, and osteoarthritis with the use of Regenerative Medicine.
Benefits of Joint Rejuvenation Therapy:
Patients recovering from injuries oftentimes show rapid improvement, exhibit greater mobility and less pain, compared to the lengthy and exhaustive period of post surgical healing and rehabilitation. We have helped hundreds of patients to get their life back and be able to enjoy their activities again WITHOUT MEDICATIONS AND WITHOUT SURGERY! Contact us today and schedule that first meaningful consultation.